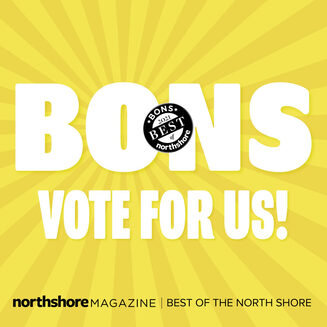 THE FINER IMAGE PHOTO LAB & PORTRAIT
STUDIO
20 PARK ST
​DANVERS MA 01923
978-777-4686
We are eligible for a @northshoremag #BONS2021 Award!
​Go here to vote for us:
nshoremag.com/bons-202
1
​
---

Submit files for printing as suggested below*
​
COVID 19 business adjustments;
We hope you and your loved ones are staying safe and thank you for your patience as we adjust
​to changing conditions of work production.

Customers are allowed in the shop - only if wearing a mask
and may be limited to one at a time due to space restrictions.

If you have film to develop and it's busy or we are not here,
​fill out one of our drop box envelopes and leave it for us to collect.
You can call or email us to add or verify instructions.
978-777-4686
tfiphoto@aol.com

You can leave film for developing, slides, negatives and prints for scanning or digital media for printing in our
film drop box or the cooler on the deck.
​We will retrieve it when we open each day and contact you to discuss the work.

Large or delicate originals may be brought inside or we are happy to come out to your car for "curbside" pickup.

All orders must be pre-paid to facilitate pick-ups. Payment may be via check, PayPal or credit card when we talk.
You will be notified when your work is ready and we will arrange a pickup time and method that is convenient for you.



​With gratitude for your continued support,

Barry Kaplan and Glenn Mazzola
* Digital Order Options
​1.

2.
​
New Mobile Phone Ordering Platform!
Easy to Use for Apple or Android Phones
Go to your app store and download the 'Local Prints Now' app
Select TFI Photo as your provider and start printing!

(For more control and sizes please continue using our on-line ordering system at www.tfiprints.com)
​
3.
​Email: TFIPHOTO@AOL.COM
( Hours may be flexible and by appt. so please call)
M We FRI 930-5
Tues 930 - 430
Th 930-530
SAT 10-2
​
PHOTO LAB ​ DIGITAL PRINTMAKERS PORTRAIT STUDIO

​Passport Photos
14.95
For USA and most countries' visa, immigration and other uses.
​Digital files available for only $5 additional
We are recommended by the Canadian Consulate for Canada ID photos (just $20)
Scanning Film, Slides, Prints, Negatives
Video Tape to DVD and MP4 Conversions,
iPhone Printing
Film Developing
Family DVD Presentations
Rush Services
Canvas Wraps
Metal Prints
Restoration of Old and Damaged Photos
Digital Slide Show


Greeting Cards


​Assistance With New Photo Technology